WHO IS LAMBERTO LOSANI?
What makes the history of Lamberto Losani so special?
Exactly as in the case of its knitwear, it is the result of a careful and well-balanced weaving of many different factors, including experience, handicraft and tradition, but also innovation, experimenting and creative contaminations which have led the company to exporting "cashmere Made in Umbria" wordlwide. The business vision behind this success is straightforward and effective at the same time: constant restyling and updating, remaining true to one's codes and to one's roots. Lamberto Losani has always been able to convey the timless value of artisan work, striving with steadfast determination for authentic and essential features which have allowed its production to stand out on the global market. As a consequence, because of having preserved its DNA unaltered while at the same time remaining open to creative experimentation, Lamberto Losani is synonymous with high standards of excellence and quality everywhere, as regards both goods and services. This is why it has achieved such a high-ranking position in world fashion. Lamberto Losani is distributed through more than 400 selected points of sale all over the world and has well established partnerhips with the most exclusive department stores, including Harrods, Galeries Lafayette, Isetan, to mention just a few.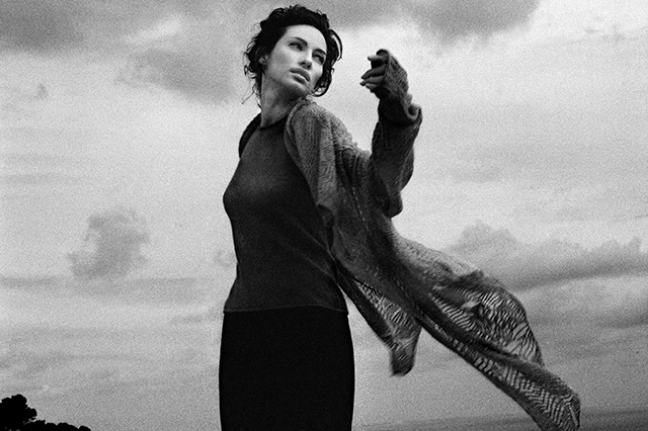 TIMELESS STYLE
The artisan element in knitwear rediscovered as a timeless value: Craft is the new black, synonymous with elegance and authenticity. Handicraft that produces unique items and makes our products stand out on the global market by promoting handicraft to a "new luxury" dimension.

HEART & HANDS MAKING HISTORY
"Expertise" acquired over time thanks to a perfect combination between hands and heart: each garment made by Lamberto Losani tells of a history of total merging between aesthetic, functional and emotional elements. Passion, commitment, care for detail, creative handcraft: this is the lightweight essence of each Losani garment, added values which embrace tradition and project it towards a new audience.